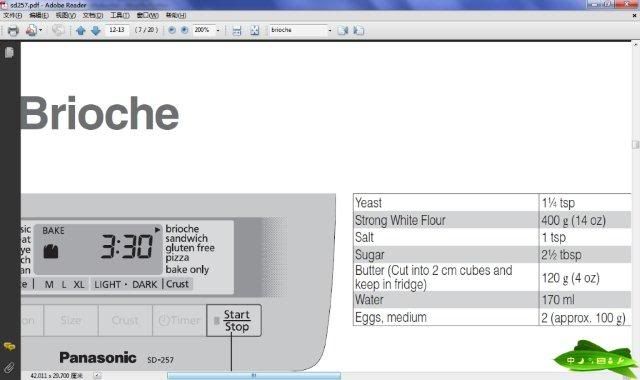 select Brioche cycle and start. will take 3.5 hours.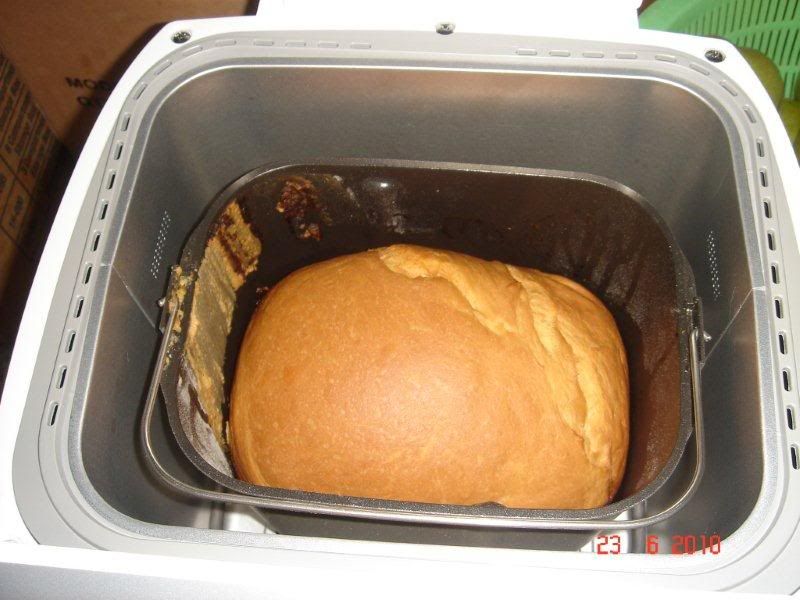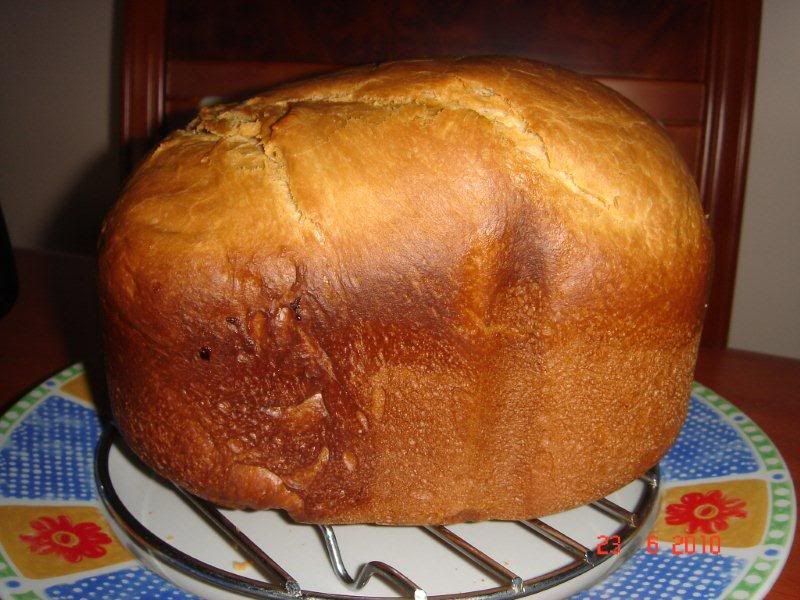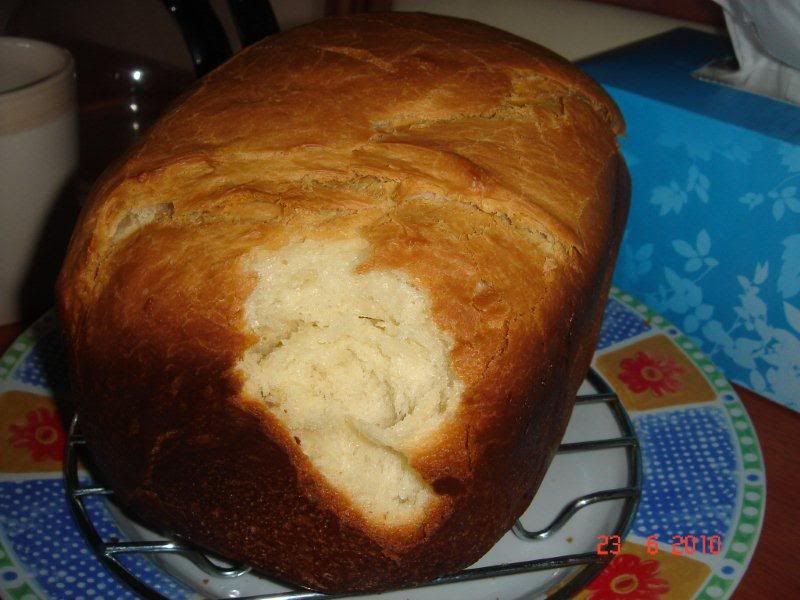 This is the fourth recipe I've tried, and it's also from the manual that came with the bread machine. It seems to be a basic broiche recipe. It's also the first recipe I've tried using eggs. I can't use delay timer for eggs so I made it on a day off so I had 3.5 hours to wait for it to finish.
Although I forgot to put in the kneading blade before I put in all the ingredients and had to dump everything out to put in the kneading blade and dump everything back in again, like all other recipes I've tried, it still came out perfect. Isn't this machine just foolproof!
The taste, smell and texture was quite different (and nicer!) from all other bread I've tried. I guess it's the eggs that made the difference. Well it has to be!