After
my successful first dough baking experience
, I decide to make more bread rolls. I like them better than loaves coz I don't have to cut them. Every time we need to eat bread we just grab one or two. I'm really not good at cutting loaves and I'm not yet ready to invest in a bread cutting guide and an electronic knife. Another reason I like rolls is because I like to have flavours and fillings in my bread, instead of a plain one.
Here're different types of my fillings:
Shredded cheddar cheese. My favourite. I like to have cheese in my bread. I know I can make cheese loaves. But I like it more if the cheese is a bit separate from the bread. I used cheddar cheese because it's the only type of cheese in my fridge at the moment.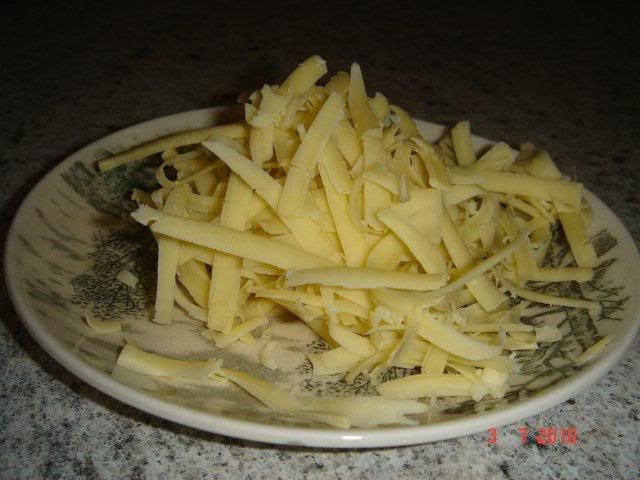 Strawberry jam. I like strawberry jam. It's one of my first choices when I want to make something sweet.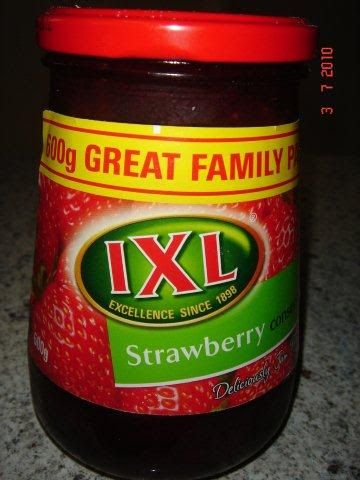 Diced ham. I like to combine it with cheese as filling.DD likes it too.
Chinese preserved veggies. This is called 'preserved olive leaves'. DD loves it. But it's very salty so I think if I put it in a bread roll it'll kind of offset the salty part.
Honey. I don't normally stock honey at home. I only recently stock it because I find I need a lot of sugar to make bread (our family don't normally consume sugar either so the one or two tablespoons of sugar is called 'a lot' in our family) and I heard honey is a healthier alternative. Now that I'm making rolls, it becomes one of my favourites as a sweet filling too. I like how this bottle is designed coz it's upside down and the cross cut at the opening makes every use very clean.
Italian herbs. I like to combine it with cheese as a simple bread roll filling. They have a strong and interesting flavour. I started using them simply because it's been sitting in our cupboard for a long time and I'd really like to put it into some good use before the expiry date. LOL.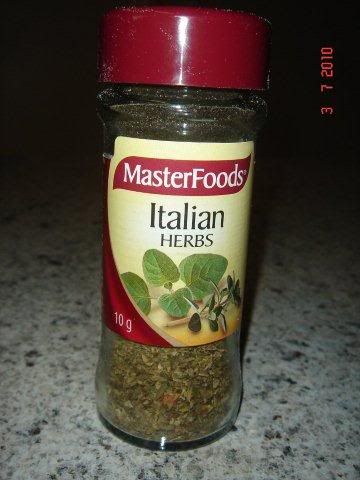 An egg for the ...what is it called? ...glaze I think. I always admire the nice colouring of the breads others have made and I found out the colouring comes from the egg glaze. I didn't know how to make a glaze so I simply beated a whole egg. Later on I found on a bread machine book that you need to combine egg yolk and water to make a glaze, not a whole egg. I'll do more research on that...
The products. Hmmm...my glaze doesn't seem to be very appealing. Clockwise from top left: two olive leaves rolls, four ham and cheese rolls, three honey rolls, a left over bit, three strawberry jam rolls.
I find I don't really like the sweet rolls. I mean they taste very nice, but the after-taste are not as good as the savoury rolls. So personally I still prefer the savoury rolls. Guess we're just not a 'sweet' family.
I still used
the same Pizza dough cycle to make the dough
as I'm very impatient and cannot wait longer for the dough to get ready:
'Pizza'-'Dough' (45min)
Dry yeast 1 tsp
Plain flour 475 g
Salt 1 tsp
Dry milk 1 tbsp
Sugar 1 3⁄4 tbsp
Olive oil 2 tbsp (turned out to be 20g)
Water 330 ml
Making the rolls took about 30 minutes. Proofing in the oven with a bowl of water inside for 15-20 minutes (I know I'm very impatient but I don't really have to have really fluffy breads) then baking under 170 degrees for about 15 minutes. So totally 6:50am to 8:30am for 1 hour 40 minutes.