I've been thinking of making plain Chinese buns for DD as she doesn't seem to be interested in any of the varieties I've made. She seems to like anything PLAIN.
So the last batch of today was steamed Chinese buns. I used the leftover stuffing I made
last time
(been stored in the freezer of course) to make some stuffed buns for DH and the rest were all plain rols for DD.
I tried one of the stuffed buns when I took them out and it was very nice. Very soft and tasty. Will make again.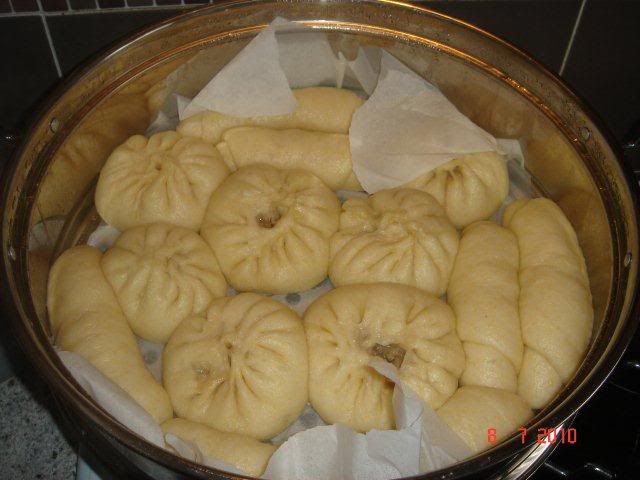 I find the combination of the greaseproof paper and oil spray works wonders to avoid the buns from sticking onto the steamer: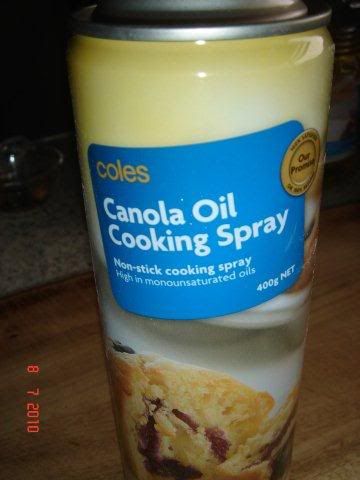 This is a photy of the buns made before proofing: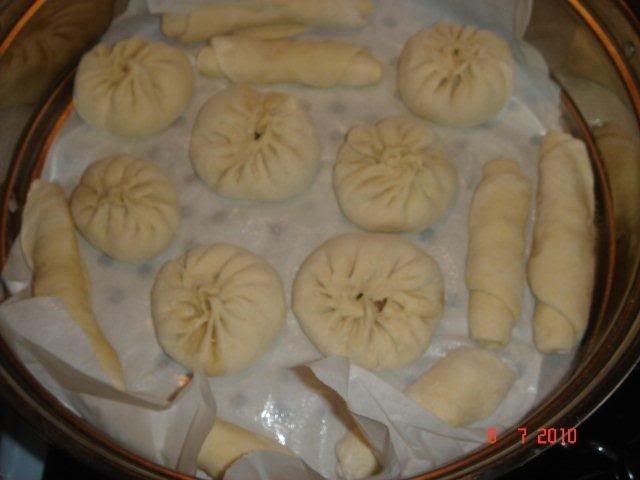 Recipe for this batch:
'Pizza'-'Dough' (45min)
Dry yeast 1 tsp
Plain flour 500 g
Polenta 50g
Salt 1 tsp
Dry milk 1 tbsp
Sugar 1 3⁄4 tbsp
Olive oil 20g (2tbsp)
Water 330 ml
(Basically just the pizza dough recipe variation)
Proofing: put everything on greazed greaseproof paper in steamer and heat on low (the lowest setting of my stove) for 10-15 minutes.
Steaming: turn on the heat to high for 10 minutes. Turn off and wait for 10 minutes before taking everything out to cool. If confident enough can take them out immediately after turning off the heat.