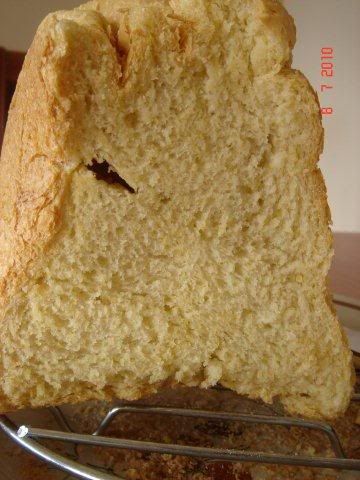 DH said there was not much bread left and asked me to make some more. So I tried a variation of
this basic white bread recip
e.
The only change was I substituted 50g flour with 50g polenta. I wanted some more fibre.
Here's the revised recipe:
Polenta White Loaf 'Basic'-'Bake' (4hr)
M (the samllest size of my bread maker)
Dry yeast 1 1⁄4 tsp
Plain flour 420 g
Salt 1 tsp
Dry milk 2 tsp
Oil 15 g
Sugar 1 tbsp
Water 300 ml
The bread turned out a bit yellow as I expected and does have the coarsely 'wholemeal' feeling.