Today I'm very successful in the coconut bread. Basically I used the 'basic dough' recipe from the manual to make the dough which took 2hr20min. Then rolled in the coconut mixture and cut the rolls into the muffin trays.
See below pictures and bottom for recipes.
The cultana rolls:
The coconut rolls:
On of the coconut bread rolls: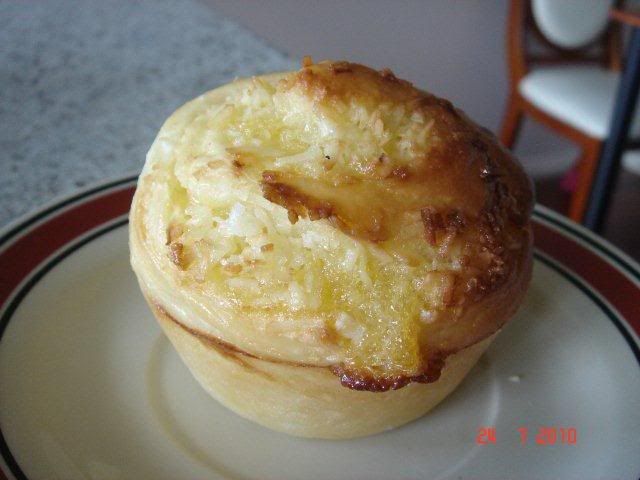 What's inside. Deeeeeeeeelicious!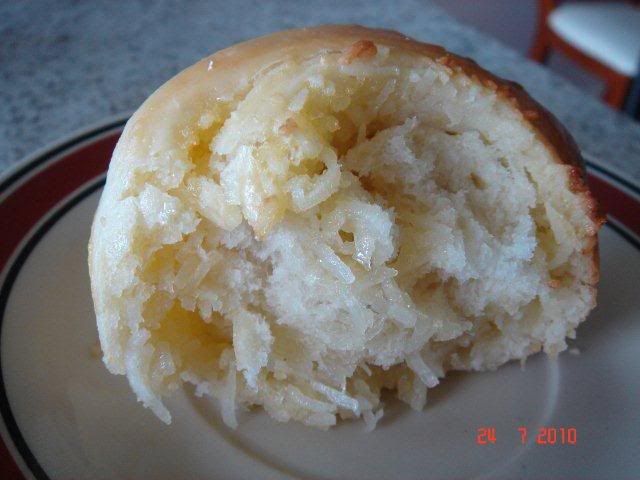 Everything baked. Most are coconut breads, Some sultana ones. Three are actually buns using leftover filling from making the steamed Chinese buns.
These are the Chinese buns I made today. Nothing special. Only used wholemeal flour to replace polenta, and used a bit more wholemeal flour than I should, like 100g instead of 50g. The rising was noticably sacrificed but after more time spent on proofing they still came out as good.
Ok recipes:
Basic Dough cycle from manual 2hr20min no timer available:
Dry yeast 2 tsp
Bread flour 475 g (I used plain flour)
Salt 2 tsp
Dry milk 3 tbsp
Butter 45 g (I used olive oil 36g)
Sugar 13⁄4 tbsp
Water 350 ml
coconut mixture:
shredded coconut 100g
sugar 60g
butter 50g
egg 1
I used above coconut mixture to use up about 5/8 of the dough. I could have used the whole dough but I wanted to make varieties so had to stuff the 5/8 of the dough very well. But I liked the result. The coconut breads came out fluffy and very tasty.