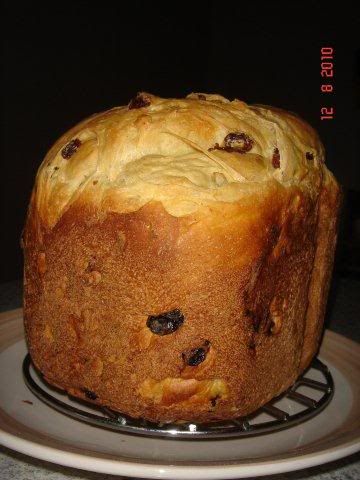 I made this orange sultana loaf yesterday and it was yummy. Very nice. I followed
this recipe
with my own slight variation. Below is my version:
1 3/4 tsp dry yeast

435g plain flour

2 1/2 tbsp sugar
1 tsp salt
2 tbsp milk pow

der

15g olive oil

1 1/4 cups orange juice, room temperature (I squeezed an orange and only got 1/2 cup, so I used 1/2 cup water + 1/4 cup store bought orange juice in the fridge to make up)

3/4 cup sultana
1/2 tsp orange peel
Place all ingredients, except the sultanas and orange peel, in the bread machine in the order given.

Use the Bake - Raisin cycle and light crust setting.